Why should you have your hairpiece custom made?
Your wedding date is getting closer and closer. You find the perfect dress but still struggling with the headpiece. Maybe you have already bought a veil with the dress but you feel like something missing or maybe the veil you bought doesn't seem the best accessory to complete your dress.
 Than you are probably worried about finding the best accessories that suits you. Do you want an accessory that is designed specifically for your personality and style on your special day? What a person wears is often considered as a reflection of their own personality, and a way of expressing oneself. And on the one of the most important day of your life, you probably want to express yourself the most after all you are a celebrity on your wedding day with all eyes fixed on you.
You Might Want to Check These Blog Posts too!
Wedding Dresses for a Beach Wedding
What to Pack for Your Honeymoon in 2022?
Bridal Hair Styles for Every Taste
Do you need help for styling? I'll be more than happy to help you, click here to learn more.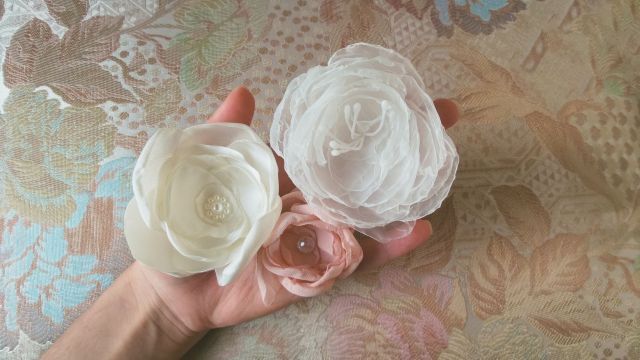 So you have been searching through the internet but can't find anything that would click? What shops are selling just not what you have in mind?
After all, all those beautiful jewelries and accessories are mainly the reflection of the designers who creates them and don't offer much personal expression and can't reflect your personality as much as a custom made piece that would created just for you.
If you are having trouble finding your ideal wedding accessory why don't you try to order a custom design? Getting to design a custom piece just for you is every bride's dream and the outcome is almost always an heirloom piece to pass on to next generations. Below I will explain to you the reasons why you should have your wedding headpiece custom made instead of buying a pre-made one.
 
 You can design your own piece from scratch
Examples of flowers made from different fabrics.
The design process is all about your personal style and expression. You can draw inspiration anywhere you like. It can be a vintage piece you like, a flower or a mood board which includes everything you want about your headpiece.

After we agree all the details, depending on the case, I will provide you sketches, mockups or mini example of the end piece and make sure you are happy with the design.

From the initial consulting and brainstorming, to design drafting finalization, a little example of the piece and finally seeing the final product there were so many thrilling parts of custom designing experience. So if you love the feeling of being taken care of and getting exactly what you want; having your headpiece designed might be the right option for you not to mention it is a fun process.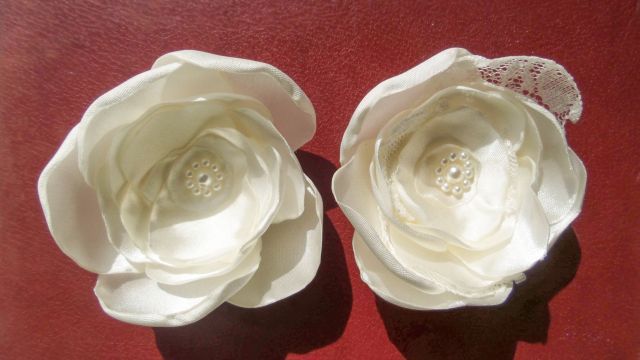 You can choose even the tiniest details.
Ordering a custom made piece had a reasonable price than you might think. When the agreement is made on the design draft, it is easy to figure out the exact price of the piece. As for me I charge a fixed price for custom orders. Depending on the design you ask for, if the material cost exceeds the limit I set for the piece, price may slightly increase.
If you have a fixed budget, you can communicate your budget with me ahead.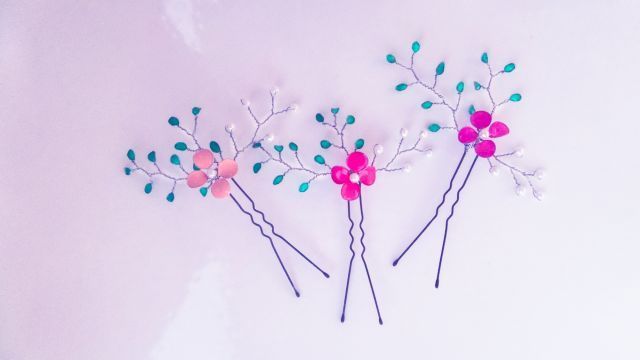 Custom made hair pin set of three.
Custom made pieces have high levels of quality and fashion as compared to pre-made ones and you everyone want to wear the highest-quality clothing on their wedding right? (Also made to order pieces have high levels of quality as compared to pre-made ones or samples.)
With a custom piece, you can get the finest fabrics, laces and beads that come from different suppliers around the world allowing you to experience a higher level of quality.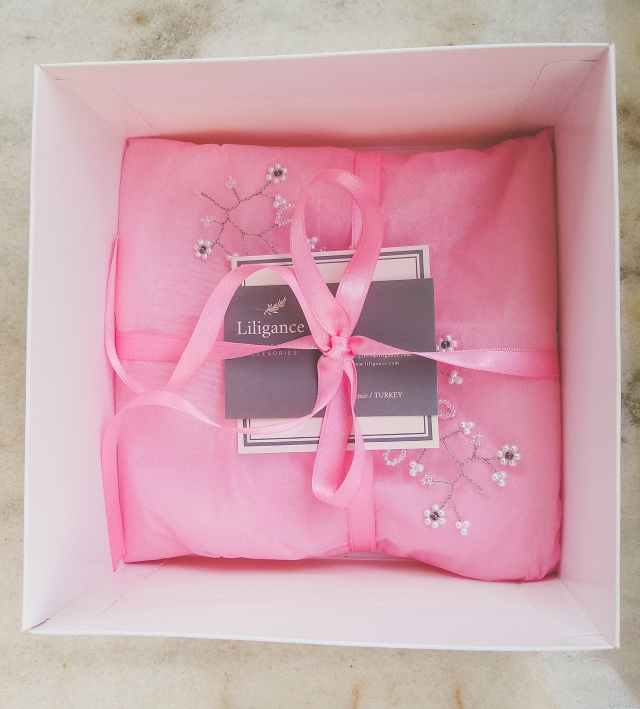 You can expect seamless and interactive customer service experience from me. Retail stores don't always work with the customer as closely as custom designers. But I promise to personalize your custom piece designing process as well as your customer service experience. From initial consultation and sketching to flexible communication throughout the design process, you are sure to feel the involvement even after your piece has been delivered to you. As a result of all these factors, you enjoy a superior customer service experience when getting a custom piece made.
While creating your custom design, I am always available to provide you with updates, photos of the process and continue to offer you new design options if necessary. So if you like the feeling of being cared for (by the way who doesn't like that feeling) getting a custom piece designed is sure to allow you to experience this feeling.
After you look at my other designs and appreciated my artistic abilities, the way that I handle the lace, satin, chiffon fabrics and my expertise on the bridal accessories specifically the head wear, you will be hundred percent satisfied with your final piece.
Me, creating a beautiful flatlay for you.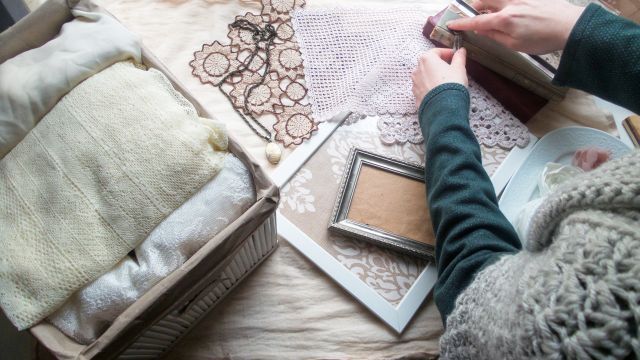 You will receive a package like that
So, now you know the benefits of getting a custom made headpiece!
 I hope that you have enjoyed reading this and if you're looking for a headpiece designer please feel free to get in touch or have a read through some of my other blogs.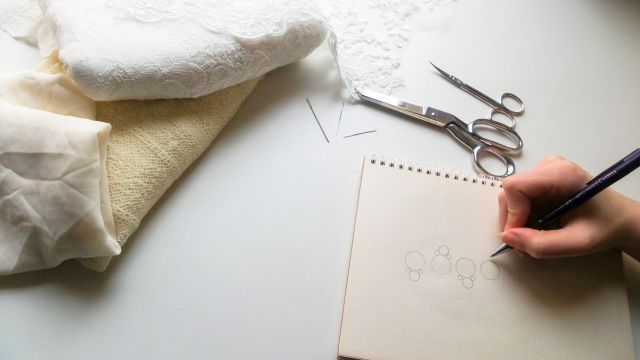 Me, drafting a design. I like using ordinary paper and pen for drafting
You can have the liberty of designing your piece and mold every single detail of the piece according to your needs. Some brides are enthusiastic about some small details that they can't seem to get anywhere else. For example, if a bride wants to incorporate a family heirloom trinket into her accessory there is no other way to obtain it unless you are getting a custom made piece.
 
You will design a piece that is truly yours
This means you can get an accessory that is perfect for you in every way that is just right according to your imagination and needs. It is also a great way to bring out the fashion designer in you and turn your dream bridal look into a reality, including any color or any style you want.
Maybe your head is too wide that any stock wedding tiara available in the stores doesn't fit you; No matter how many pre-made accessories you try you can never achieve the same desired effect that a custom piece has to provide. Order a custom piece and you are sure that the piece will fit like a glove.
 The process of designing a custom piece is exciting and satisfying
 Price of a custom piece is reasonable
You can expect higher quality 
Custom designers provide a higher level of customer service
You will not have to compromise on any aspect of the accessory
I am always happy to answer any questions so please don't hesitate to ask. You can email me on liligance@liligance.com or get in touch here.